Trumpeter 1/32 F-100F Super Sabre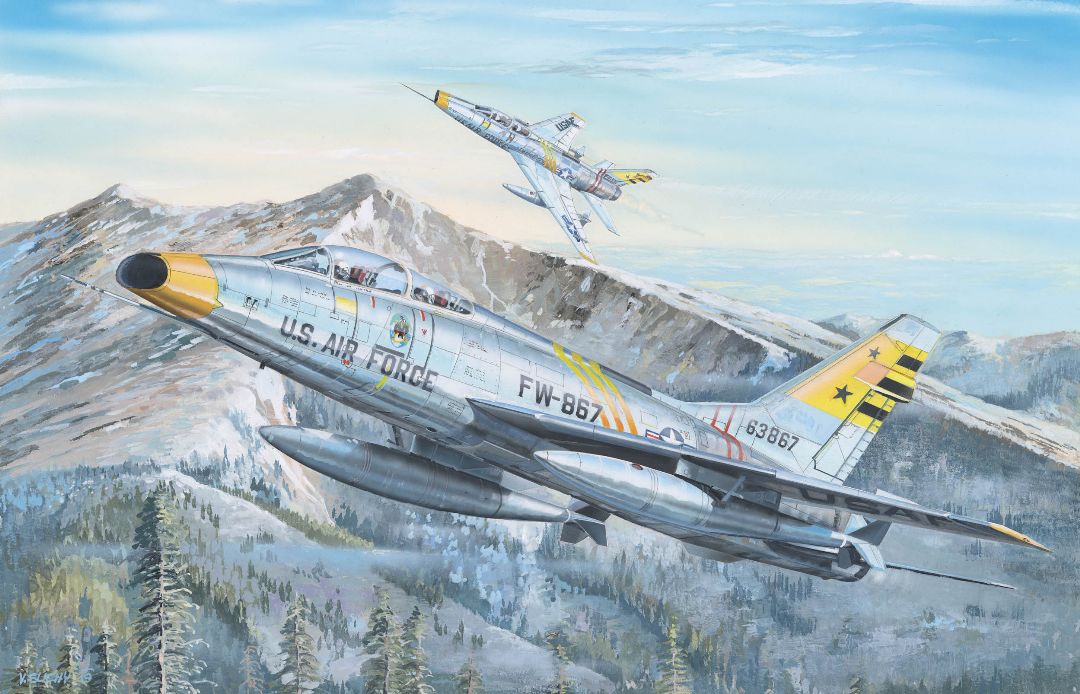 \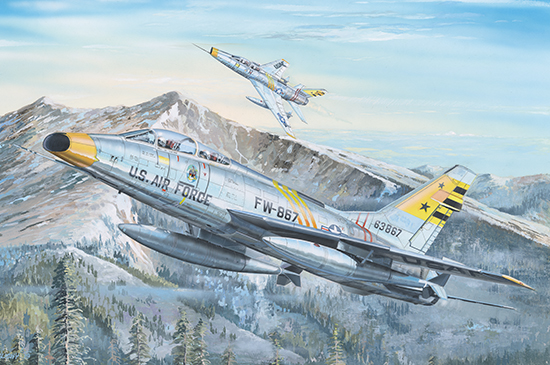 \
\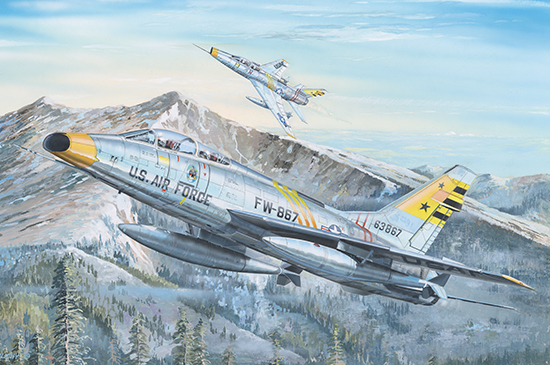 \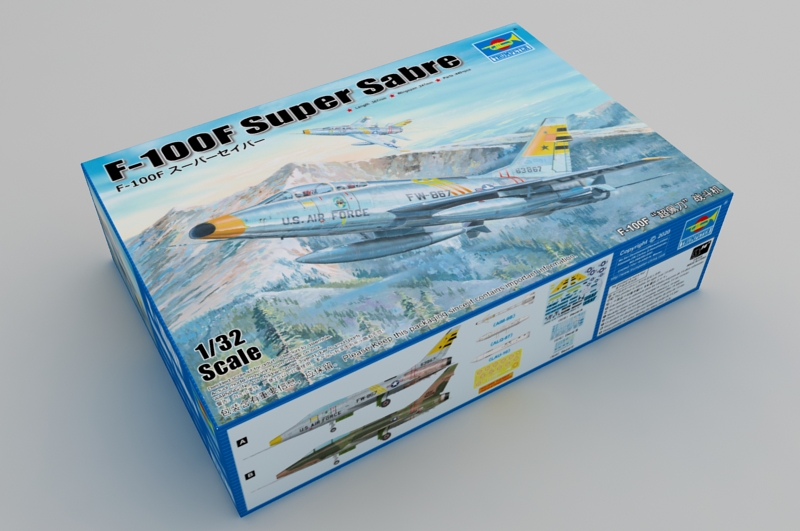 \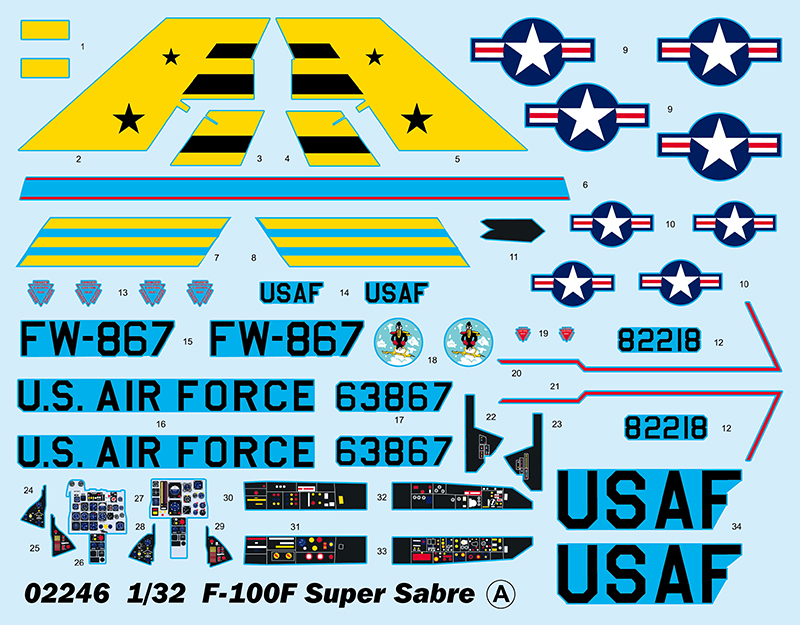 \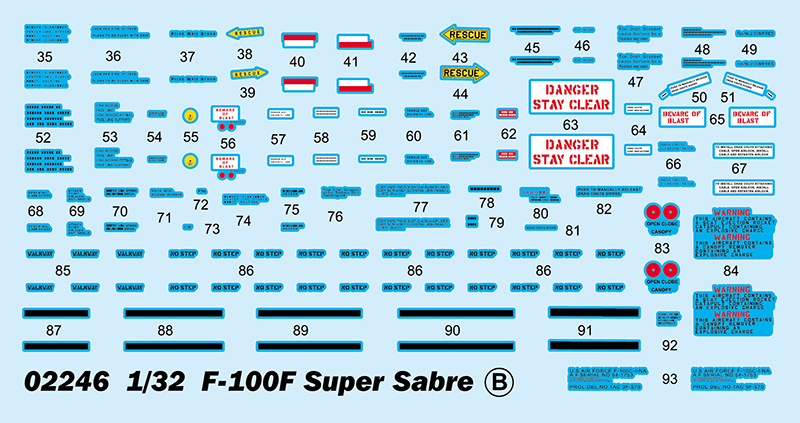 \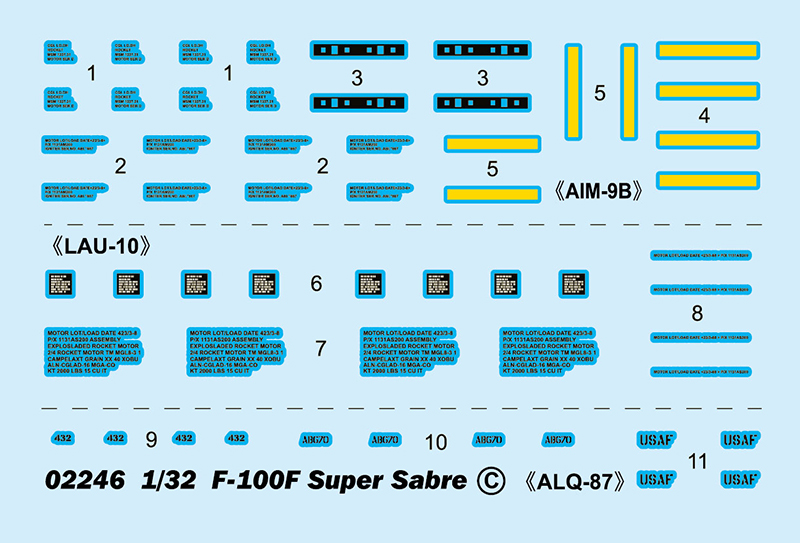 \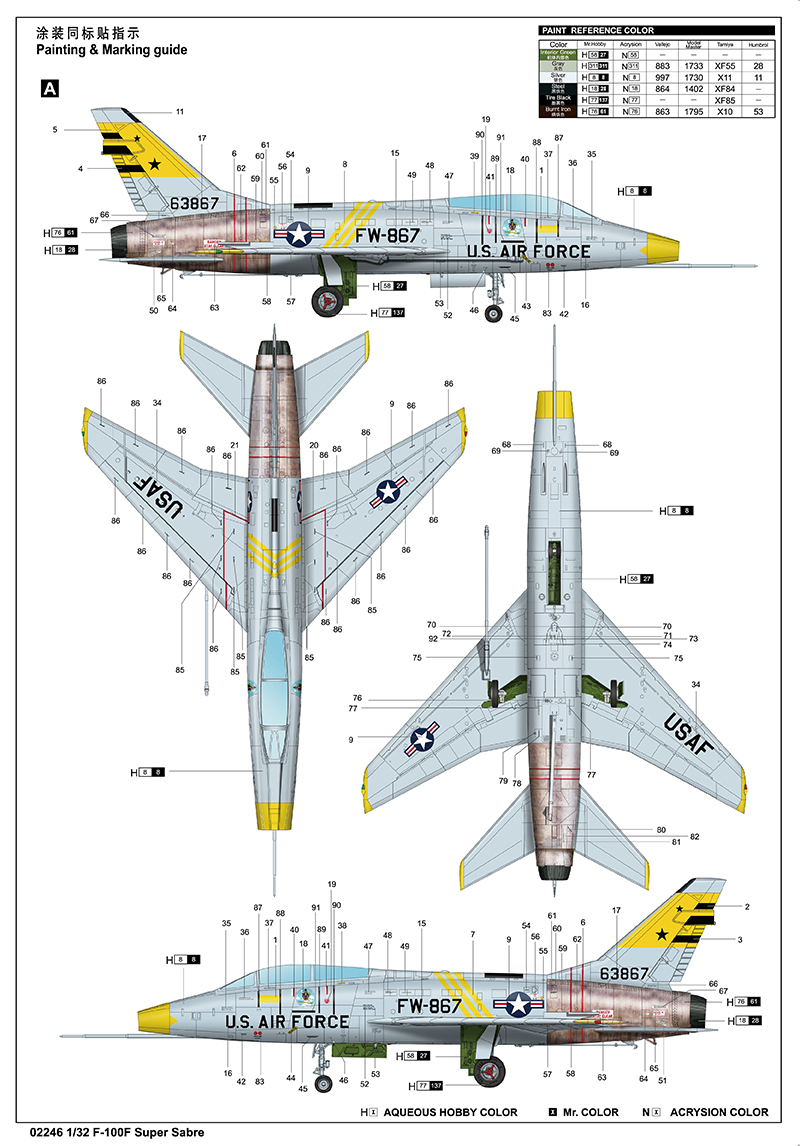 \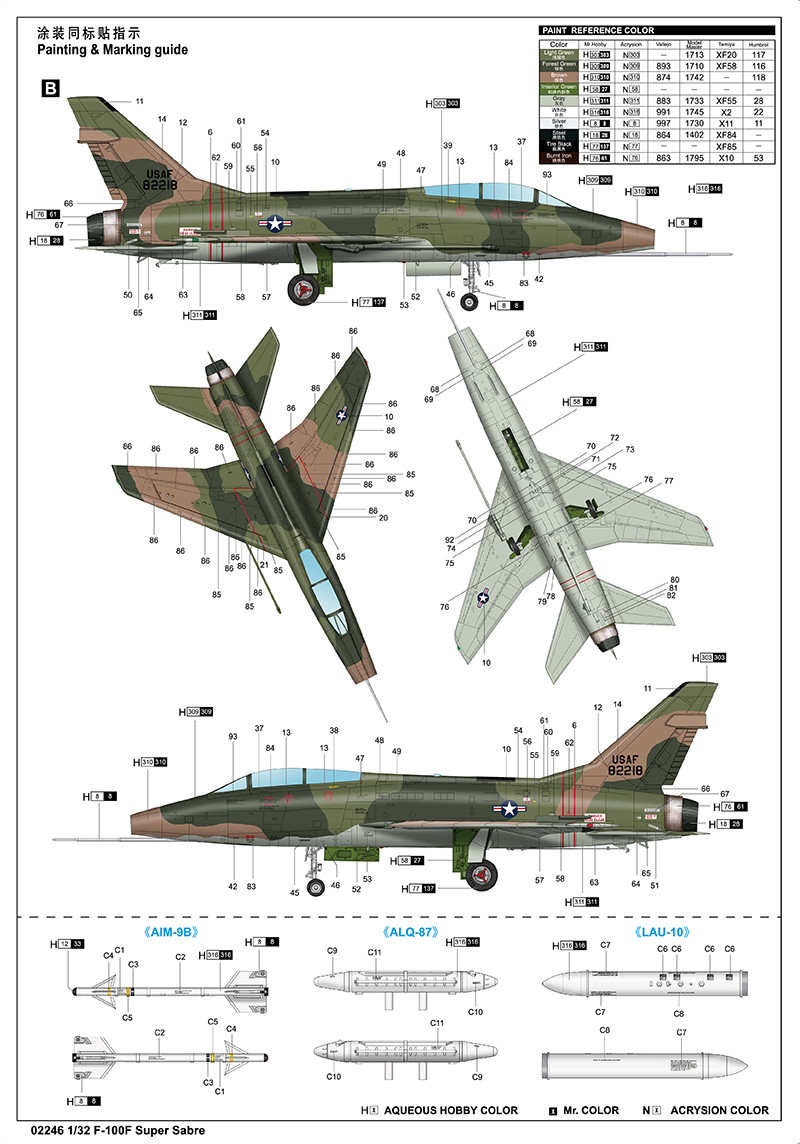 \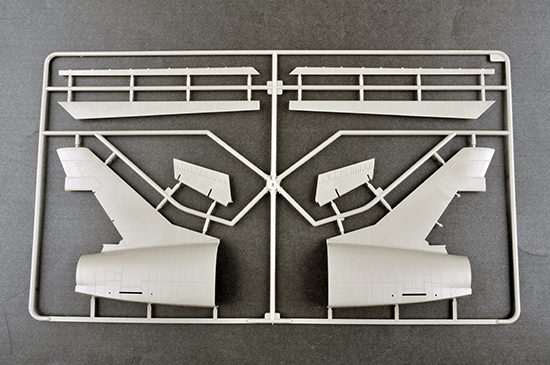 \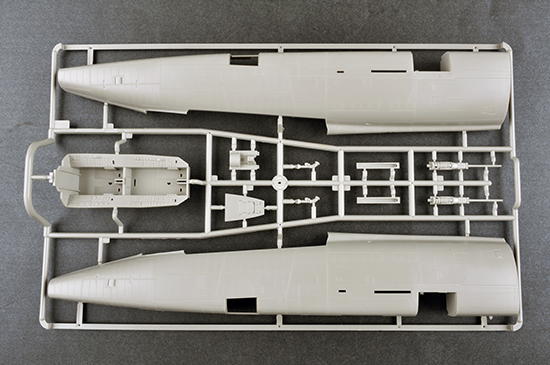 \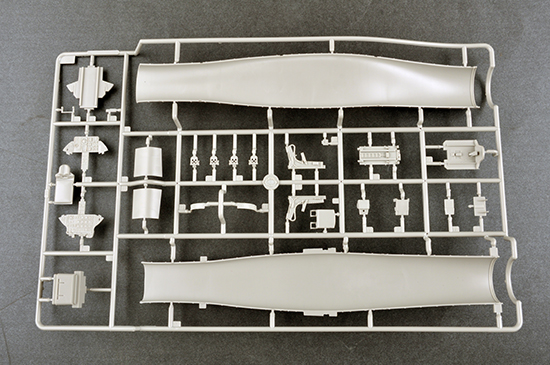 \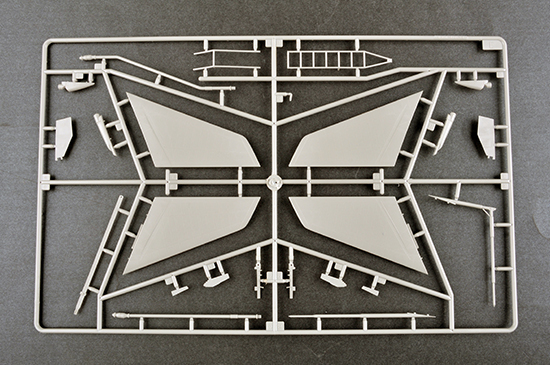 \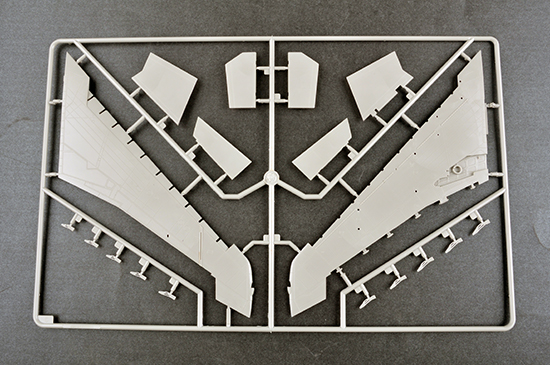 \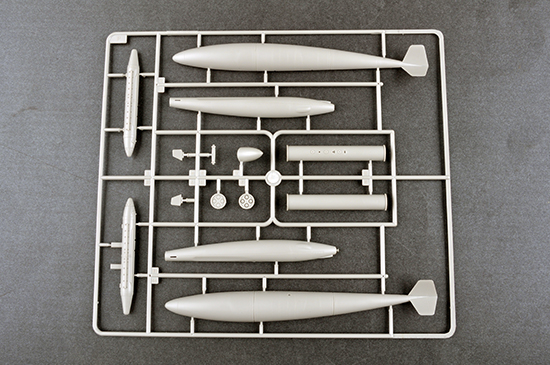 \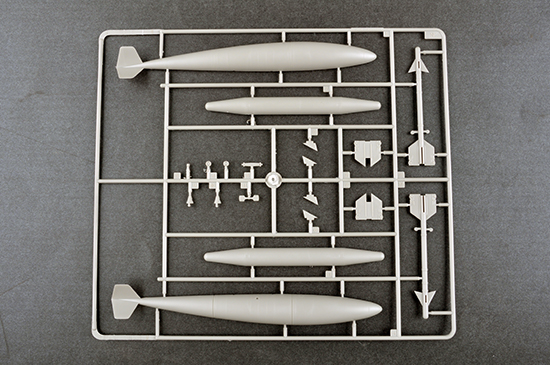 \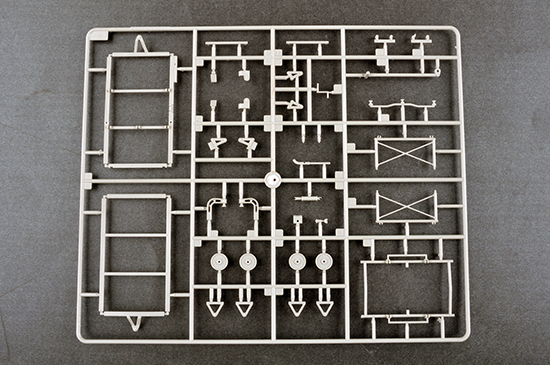 \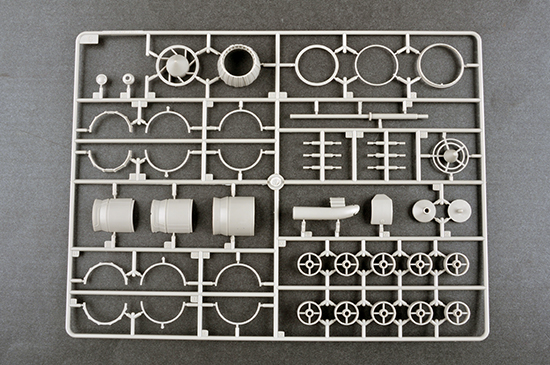 \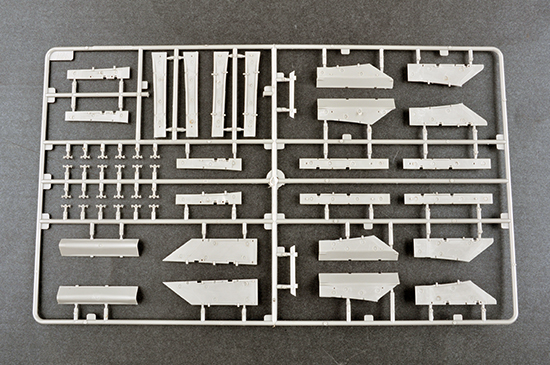 \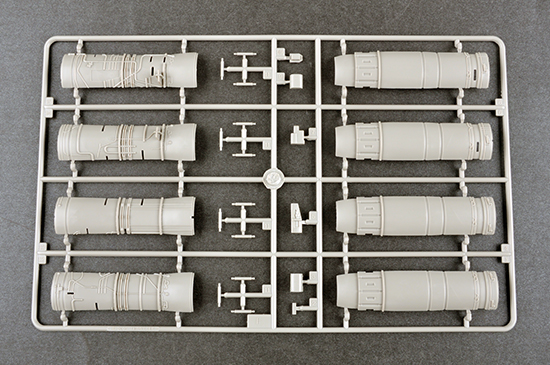 \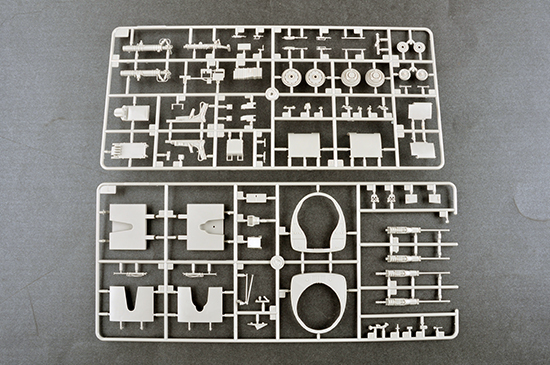 \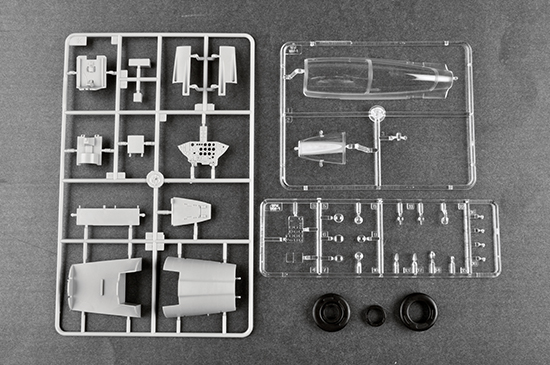 \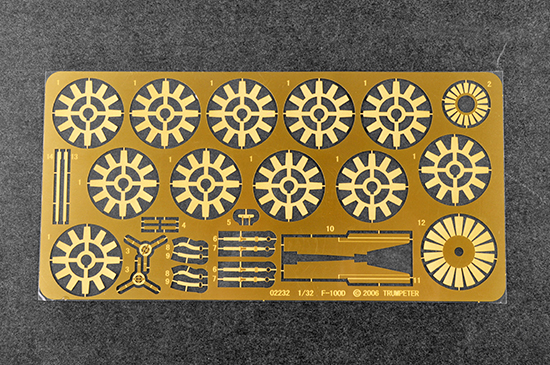 Scale: 1/32

$159.95 each


Shipped from BC Canada


16 in stock

---
F-100 Super Sabre was a supersonic jet fighter aircraft that served with the USAF.First flew on 25 May 1953,followed by the first production F-100 on 9 October 1953.The F-100F two-seat trainer entered service in 1958. It remain most the same weapons and airframe upgrades as the F-100D. The F-100F would conduct dangerous low-level missions to spot targets for other fighter-bombers, reconnaissance, SAR (search and rescue) and was the first "Wild Weasel" SEAD (suppression of enemy air defenses) aircraft. The "Hun" logged over 360,000 combat sorties during the Vietnam War until operations ended in 1971.
Engine: One Pratt & Whitney J57-P-21/21A turbojet, 10,200 lb.st. dry and 16,000 lb.st. with afterburning.
Dimensions:
Wingspan 38 feet 9 inches,
length 50 feet 0 inches,
height 16 feet 2 3/4 inches,
Performance:
Maximum speed 760 mph at sea level, 852 mph at 35,000 feet.
Initial climb rate 23,800 feet/minute.
Service ceiling 44,900 feet,
combat ceiling 51,000 feet.
Weights: 21,712 pounds empty, 39,122 pounds maximum takeoff.
Internal armament consisted of two 20-mm Pontaic M-39 cannon. Underwing loads could include up to 5000 pounds of bombs and fuel tanks on six stations.
Item No 02246 Item Name F-100F Super Sabre Bar Code 9580208022468 Scale 1:32 Item Type Plastic Model Aircraft Kit Model Brief Length: 367mm Wingspan: 247mm Total Parts 440pcs Metal Parts n/a Photo Etched Parts 1 piece Film Parts n/a Resin Parts n/a Total Sprues 18 sprues and tires Released Date 2020-07 More Features Fuselage
- Detailed fuselage w/accurate design Wing
---
By: Trumpeter Models
Added: 2022-03-19
SKU: HPD-TRU02246
Category: Model Kits - Aircraft