Trumpeter 1/144 Messerschmitt Me262 A-2a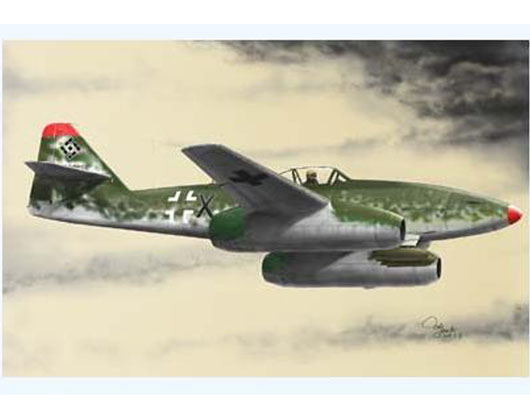 \
\
\
\
\
\
\
Scale: 1/144

$24.95 each


Shipped from BC Canada


12 in stock

---
The Messerschmitt Me262 "Swallow" was the worlds first operational jet-powered fighter aircraft. Officially named "Swallow", and the Allies called it the "Storm bird". The Me262 had a negligible impact on the course of the WWII. Its design was highly influential on postwar aircraft development. Plans were first test flight in 1941, In April 1944, into service. In the end, slightly over 1400 Me 262s of all versions were produced.
Item No 01318
Item Name Messerschmitt Me262 A-2a
Bar Code 9580208013183
Scale 1:144
Item Type Static Kit
Model Brief Length: 73.4mm Wingspan: 86.9mm
Total Parts 38pcs
Metal Parts n/a
Photo Etched Parts n/a
Film Parts n/a
Resin Parts n/a
Total Sprues 3 pcs
Paint Schemes " 1.Me262 A-2a (Wk.Nr.500200) of II./KG51,1945
2.Me262 A-2a I./KG51,1944/1945"
---
By: Trumpeter Models
Added: 2017-12-21
SKU: HPD-TRU01318
Category: Model Kits - Aircraft