Guillow's Strato Streak Balsa Plane in Store Display (12)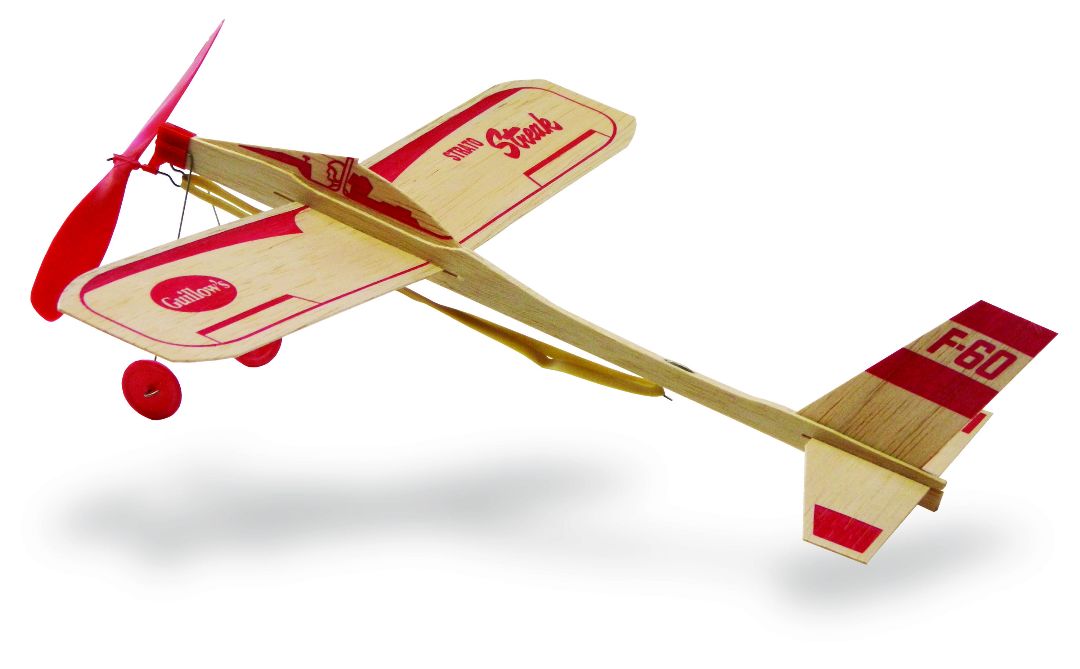 \

\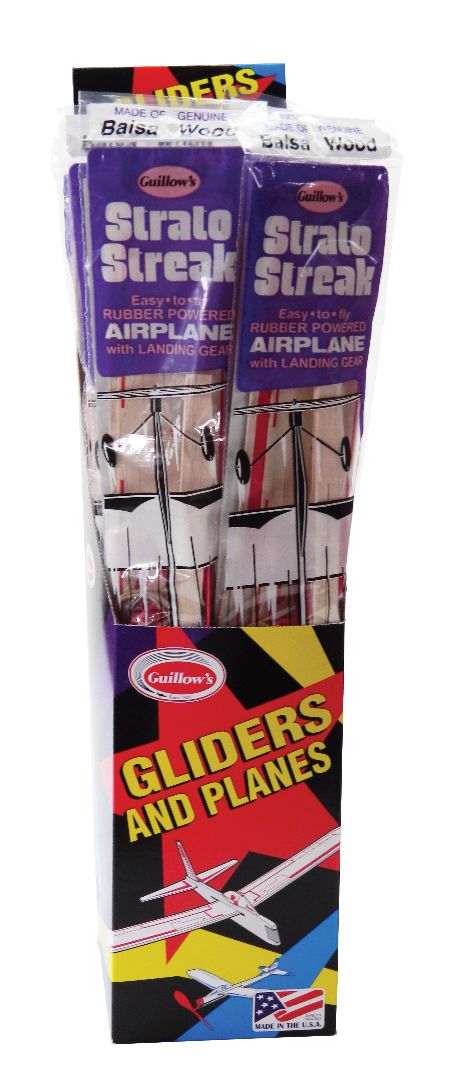 Scale: unknown

$114.95 each


Shipped from BC Canada


17 in stock

---
Our largest poly-bagged motorplane. A king sized rubber band powered plane that when fully wound can take off from the ground for a long extended flight. Smoothly shaped body, formed landing gear plus a plastic nose bearing and propeller.

SpecificationsNo:60Name:Strato StreakWingspan:16.25"Package Info:Contains: 1 Plane
Size: 1.75x3.5x19.5"
Pegboard ReadyDisplay Info:Contains: 12 Pieces
Size: 5.5x4.5x19.5"
Set Up Size: 5.5x4.5x19.5"
---
By: Guillows
Added: 2022-04-27
SKU: HPD-GUI60
Category: Model Kits - Wooden Models