Guillow's Sky Streak Balsa Motorplane in Store Display (24)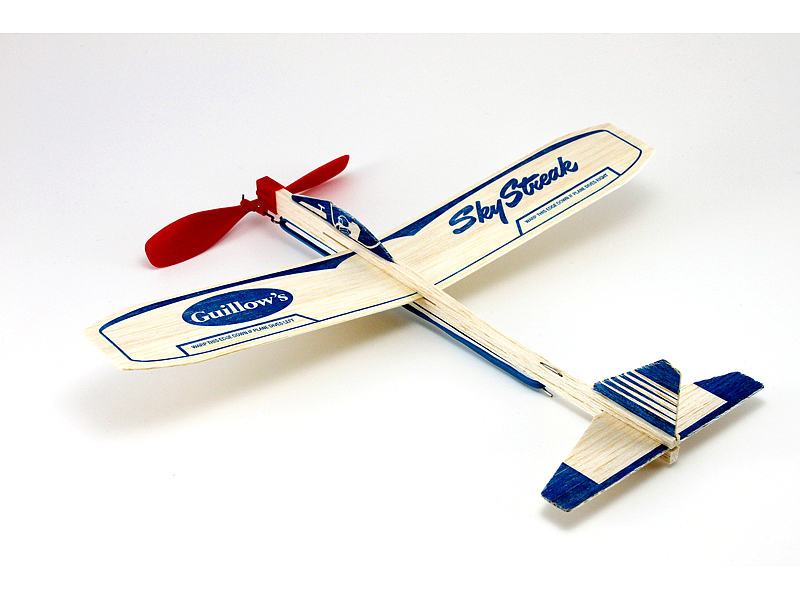 Shipped from BC Canada

6 in stock

---
A long time best selling motorplane. This toy airplane has a one piece wing with built in dihedral for long stable flights. The power comes from a hi-impact plastic nose bearing / propeller and rubber band motor. Soars up over 75 feet.

SpecificationsNo:50Name:Sky StreakWingspan:12"Package Info:Contains: 1 Plane
Size: 1x3x14"
Pegboard ReadyDisplay Info:Contains: 24 Pieces
Size: 7.75x4x14"
Set Up Size: 7.75x4x16"
---
By: Guillows
Added: 2022-07-18
SKU: HPD-GUI50
Category: Model Kits - Wooden Models