Guillow's Reverso Balsa Glider in Store Display (24)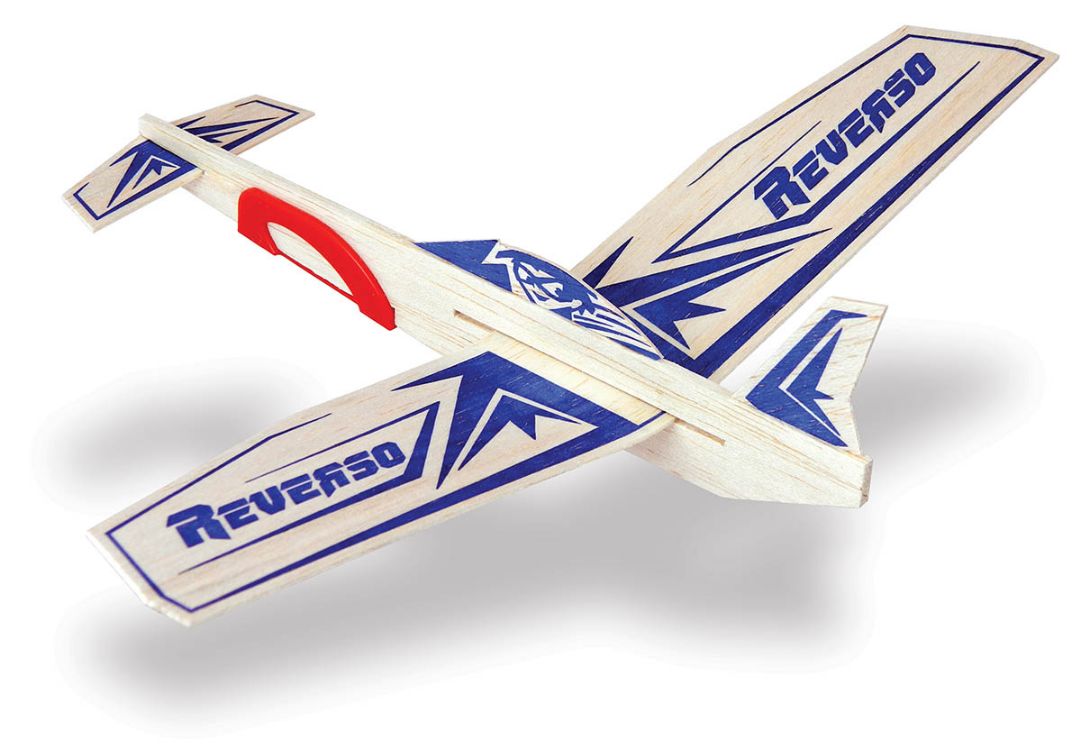 Shipped from BC Canada

11 in stock

---
This glider has a unique canard wing up front that gives it extra stability and nice long distance flights. Molded plastic nose weight also doubles as finger hold while launching the plane. Part of our SuperHero series it has fun, colorful graphics.

SpecificationsNo:40Name:ReversoWingspan:12"Package Info:Contains: 1 Glider
Size: .5x3x14"
Pegboard ReadyDisplay Info:Contains: 24 Pieces
Size: 7.75x4x14"
Set Up Size: 7.75x4x16"
---
By: Guillows
Added: 2022-07-18
SKU: HPD-GUI40
Category: Model Kits - Wooden Models