Tamiya Tamiya Sliding Fox (Vibrating Action)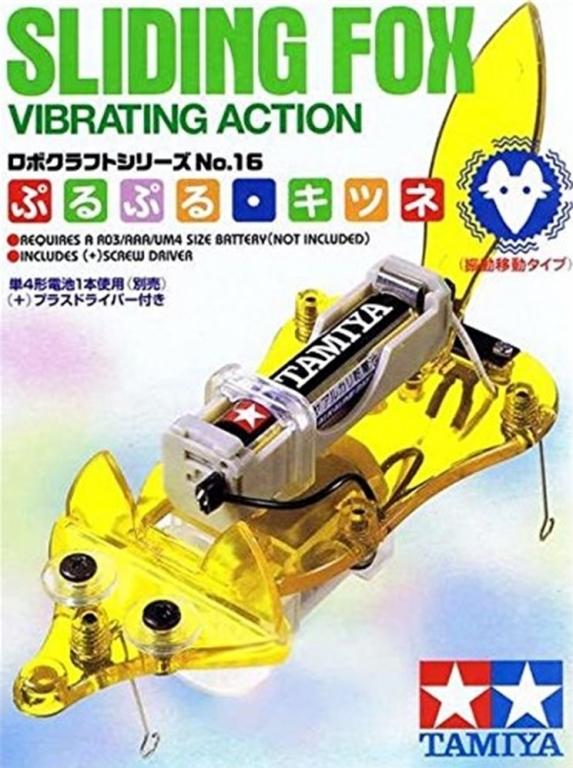 Shipped from Ontario Canada

3 in stock

---
Slide, Fox, Slide!
The latest release in the Robocraft Series creates the Sliding Fox, which slides along on three little rods. Parts are easily put together by snap-lock pieces or screws, while switch and motor are pre-wired for your convenience - simply connect them to the battery box.

Specifications
★Length: 120mm ★Height: 85mm ★Body: ABS plastic ★Motor included ★Screwdriver included ★Requires one AAA battery (sold separately)

Can the Fox Escape?
Why not make a mini-maze with raised walls of cardboard or the like? You can put the mouse (or other Robocraft model) inside and watch it avoiding obstacles, hopefully finding its way out!
---
By: Tamiya
Added: 2022-04-02
SKU: GRA-TAM 71116
Category: Model Kits - Motors and Parts