Tamiya Rack & Pinion Gear Set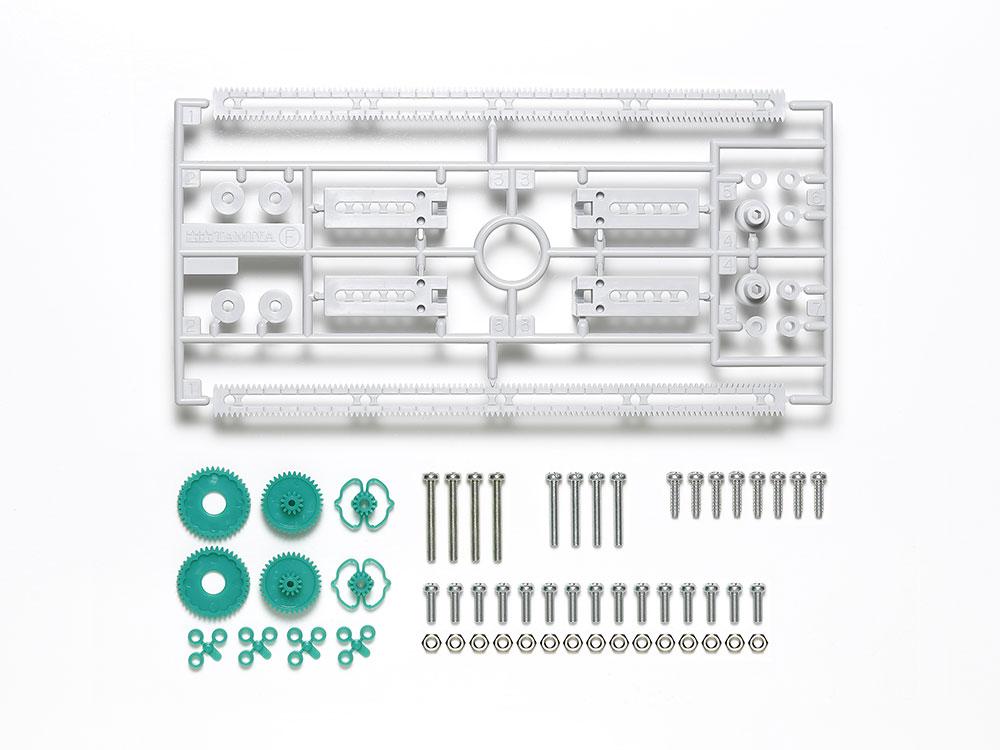 Shipped from Ontario Canada

4 in stock

---
The Tamiya Educational Construction Series offers a fun and informative experience for modelers of all ages, and includes a multitude of different mechanical systems for use in your own projects. This specific set offers a new option for builders with this rack and pinion gear set!

• Rack Gear x2 (170mm x 10mm)
• Pinion Gear x2
• Brackets x4
• Plastic Nuts x4
• Rack and pinion convert rotation from the gears (in separately sold gearboxes) into linear motion.
• The rack features 30mm holes that allow it to slide as the pinion rotates. Dividers between the holes can be cut away for further motion.
• The pinion employs a clutch mechanism to help protect your creations from damage.
• Brackets can be used with their spacers (3 types) to adapt the equipment to a range of sizes of gearbox, etc.
• Parts are compatible with much of the existing range of Educational Construction Series universal plates, arms, gearboxes and more.
• Potential uses include forklift trucks, bulldozers, and sliding doors – let your creativity flow!


---
By: Tamiya
Added: 2022-09-20
SKU: GRA-TAM 70235
Category: Model Kits - Motors and Parts