Atlantis Models 1/55 Us Navy Blue Angels F-11F1 Grumman Tiger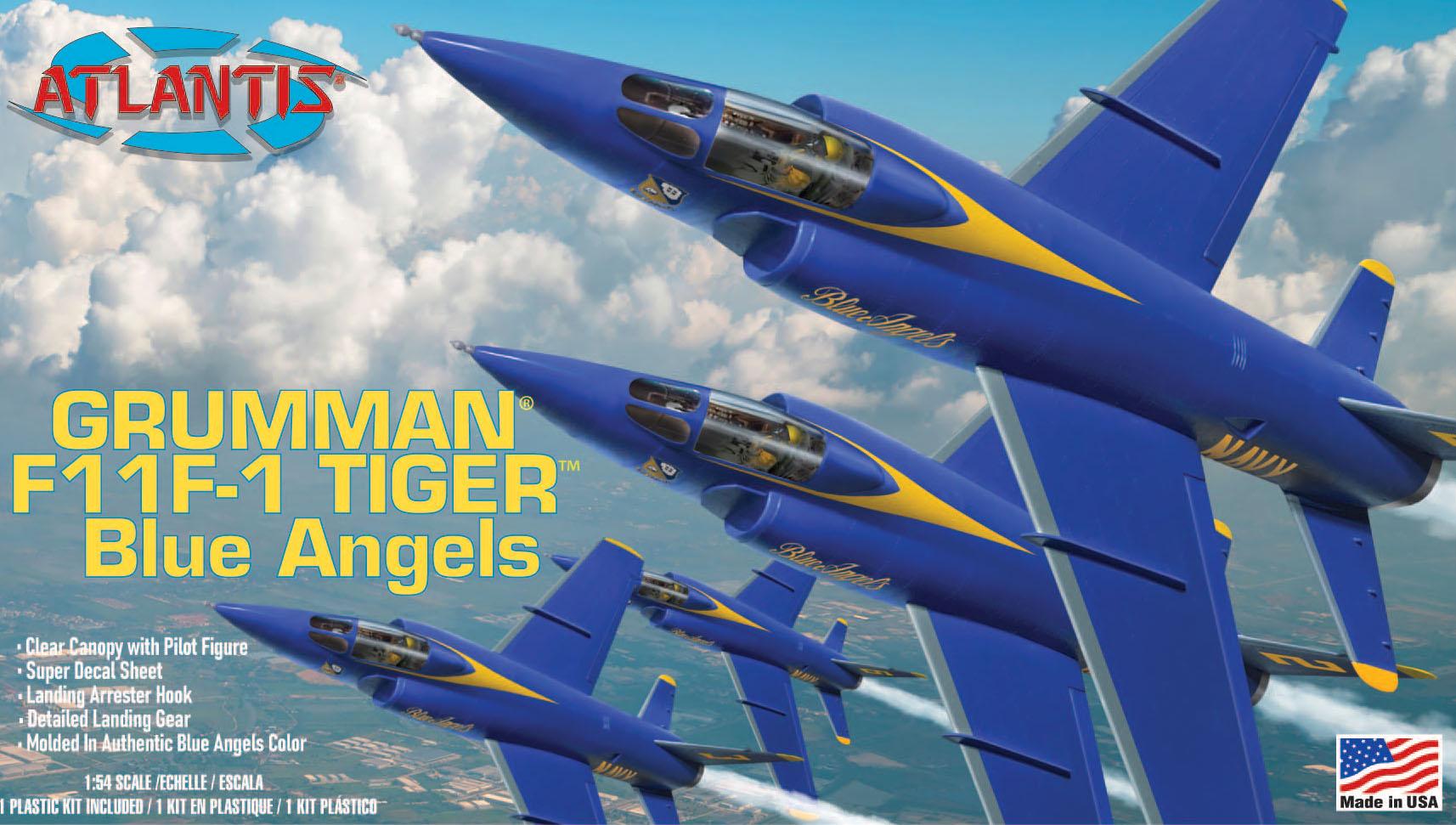 Shipped from Ontario Canada

4 in stock

---
1/54 Scale. Comes molded in blue and clear, with updated decals to complete either early or late version of F11F-1 in Blue Angels markings. Detailed cockpit with Pilot and detailed landing gear. This aircraft does not have the slot in the fuselage. If you would like to add the swivel stand you must cut a slit in the fuselage. You can see the outline of the slot and it should be very easy to replicate the original slot to accept the pivot ball. You much purchase the swivel stand separately. We have included the decals for the stand as a bonus. 31 parts. Measures 9.75 inches long with a wingspan of 7 Inches. Skill level 2.

Check out this review by DemBrudders


History of your F11F-1 Tiger:
As well has being a first-line fighter in the US Navy, the Tiger also served as the plane used by the Blue Angels, the Navys Precision Aerobatic Team. Designed by Grumman to fill the Navys need for a powerful, hard-hitting aircraft, with the ability to take the fight to the enemys home ground, the Tiger carried the most modern armament available at the time.
The Tiger was the first swept-wing jet to make use of the "area rule" or "wasp waist" type of fuselage. It had a wingspan of 31 ft 8 in, and a length of 40 ft 10 in. Power is provided by a Wright J65 axial-flow turbojet with afterburner, giving the aircraft a speed of Mach 2.03 or nearly 1,500 miles per hour.
---
By: Atlantis Models
Added: 2021-10-19
SKU: GRA-ATL H169
Category: Model Kits